Ergonomics
---
For the sustainable working environment
Home
Ergonomics
Ergonomics
Ergonomics is an important aspect in our daily working environment. The main elements of the ergonomic working environment are as follows:
1. Space
2. Furniture and workplace
3. Lighting
4. Acoustics
5. Social ergonomics
Each of them is very important. What are the recommendations of the professionals?
Space
- Office spaces are often rented, so it is important to adapt planning of a proper working environment to fit the architecture and structure of the building, short-term investment plans, and the company working principles.
- There can be no uniform space suitable for different administrative activities.
- It is important to be fully aware of the office type (open, closed, combined) needed for specific activities (see the diagram).
- Proper arrangement of furniture is an integral part of the ergonomic working environment.
Experts of "Ergolain" advise:
Recommended space for a workplace is 6 sq. m.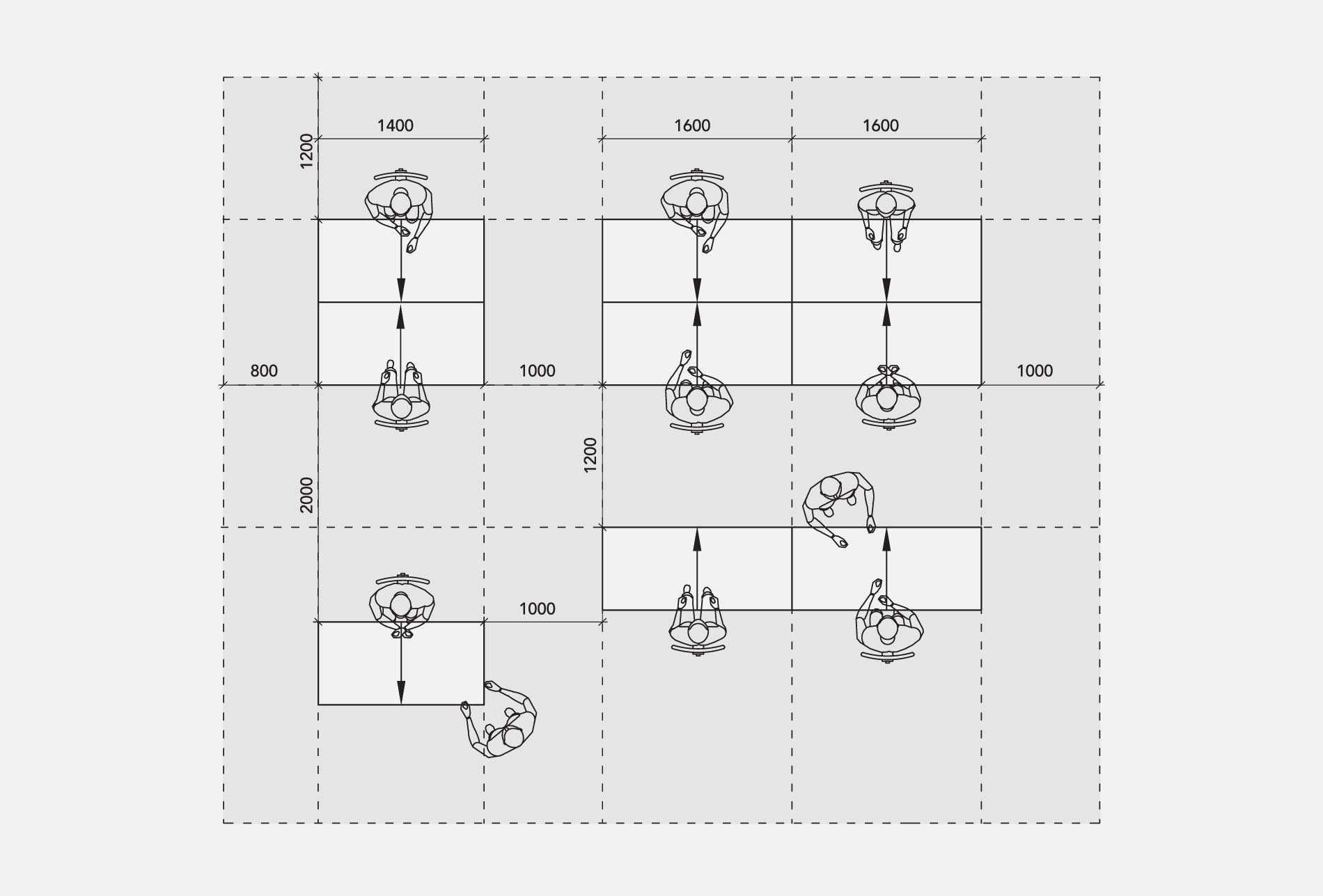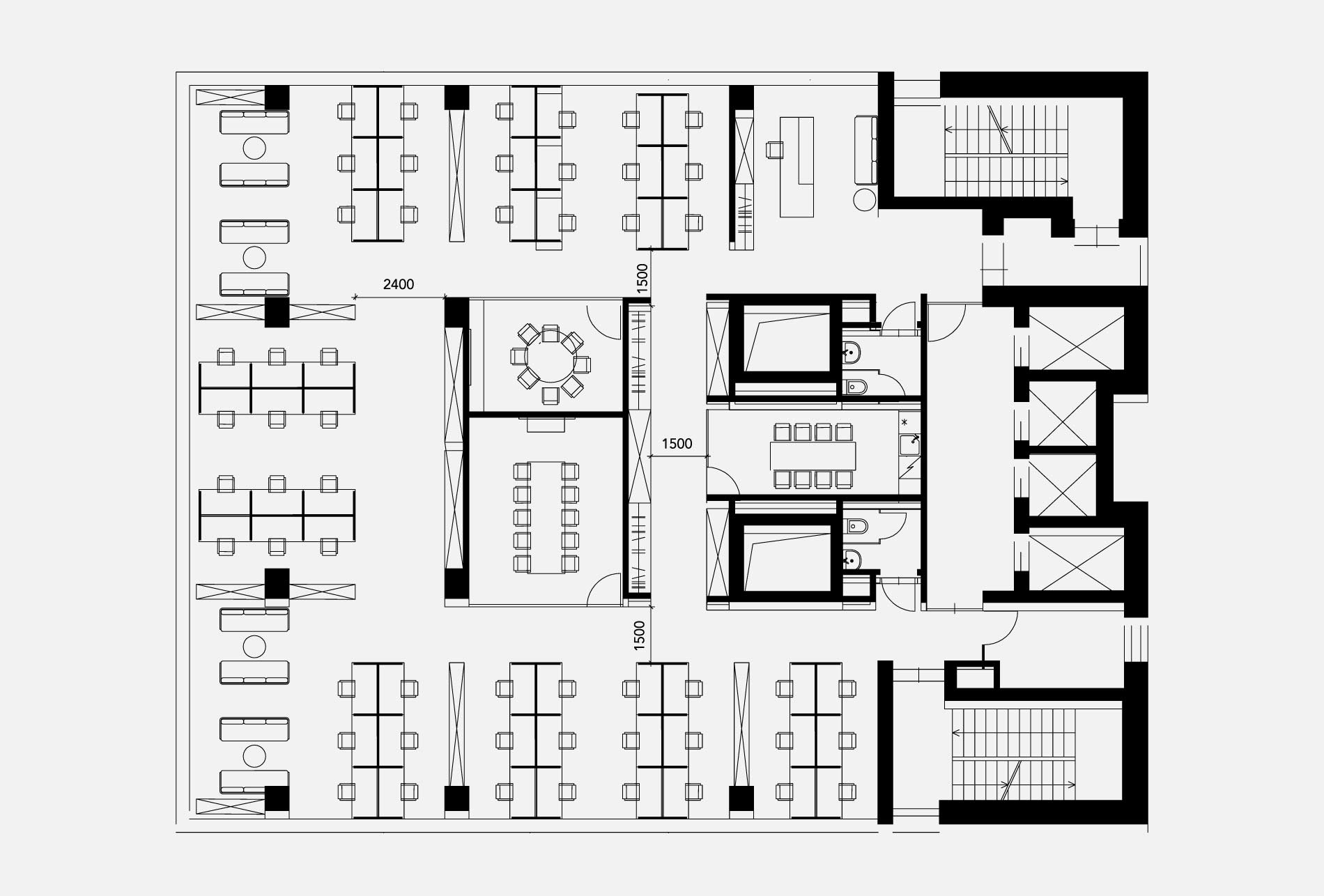 Furniture
- Ergonomic furniture must be adapted not only for the proper seating, but also for standing.
- When working at a computer desk, it is important to pay attention to the back and elbows support, seat cushion height, and desk height. Leave enough space for legs and the chair castors.
- Workplace is not only a desk and a chair, but also an arrangement of individual instruments and furniture layout plans.
Experts of "Ergolain" advise:
When equipping a working place, don't forget to think about the convenient storage of personal belongings, silence or meeting cabins. A workplace also includes settees for guests, comfortable meeting rooms and furniture for short breaks. To plan the whole office properly, please, contact the professional Ergolain consultants.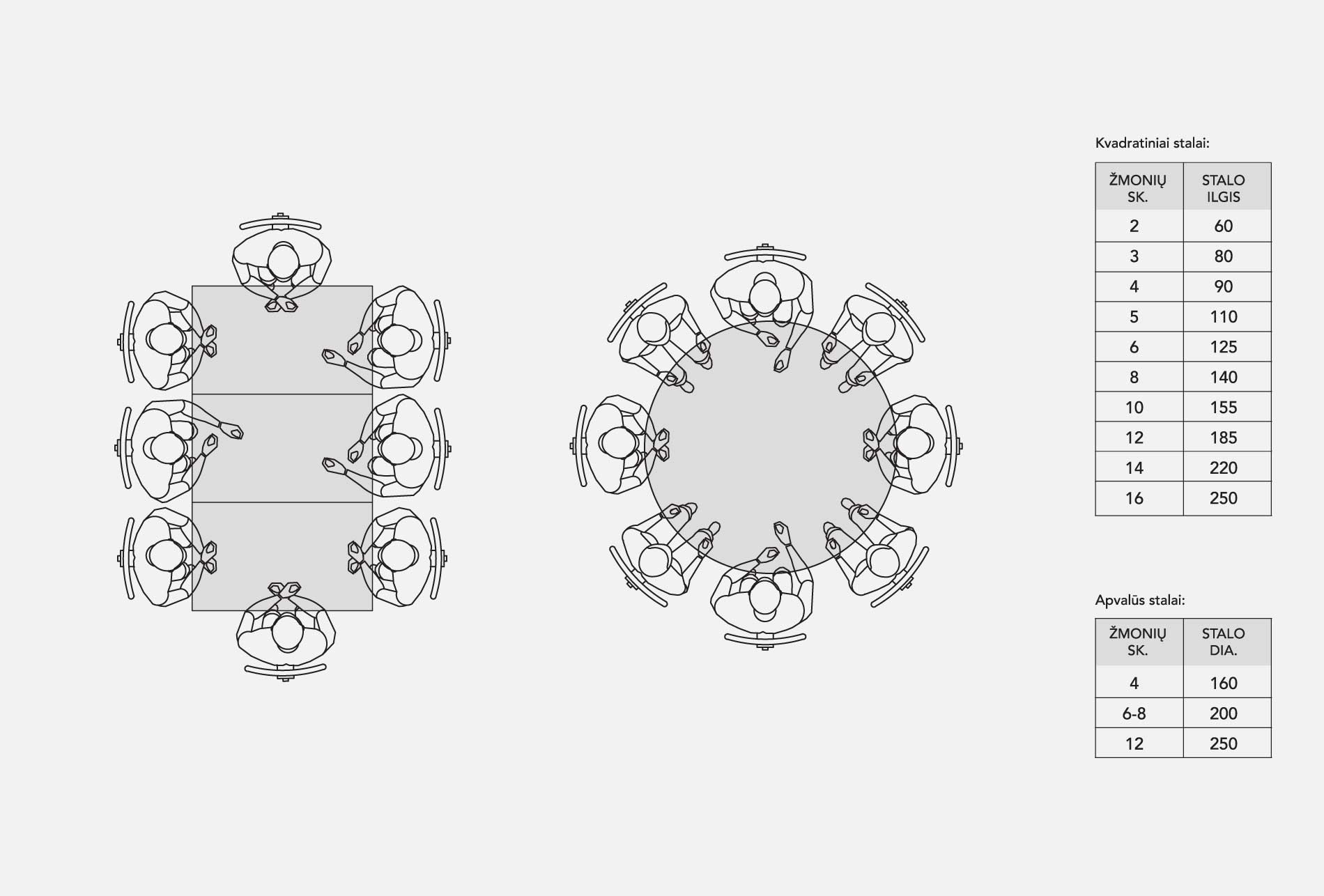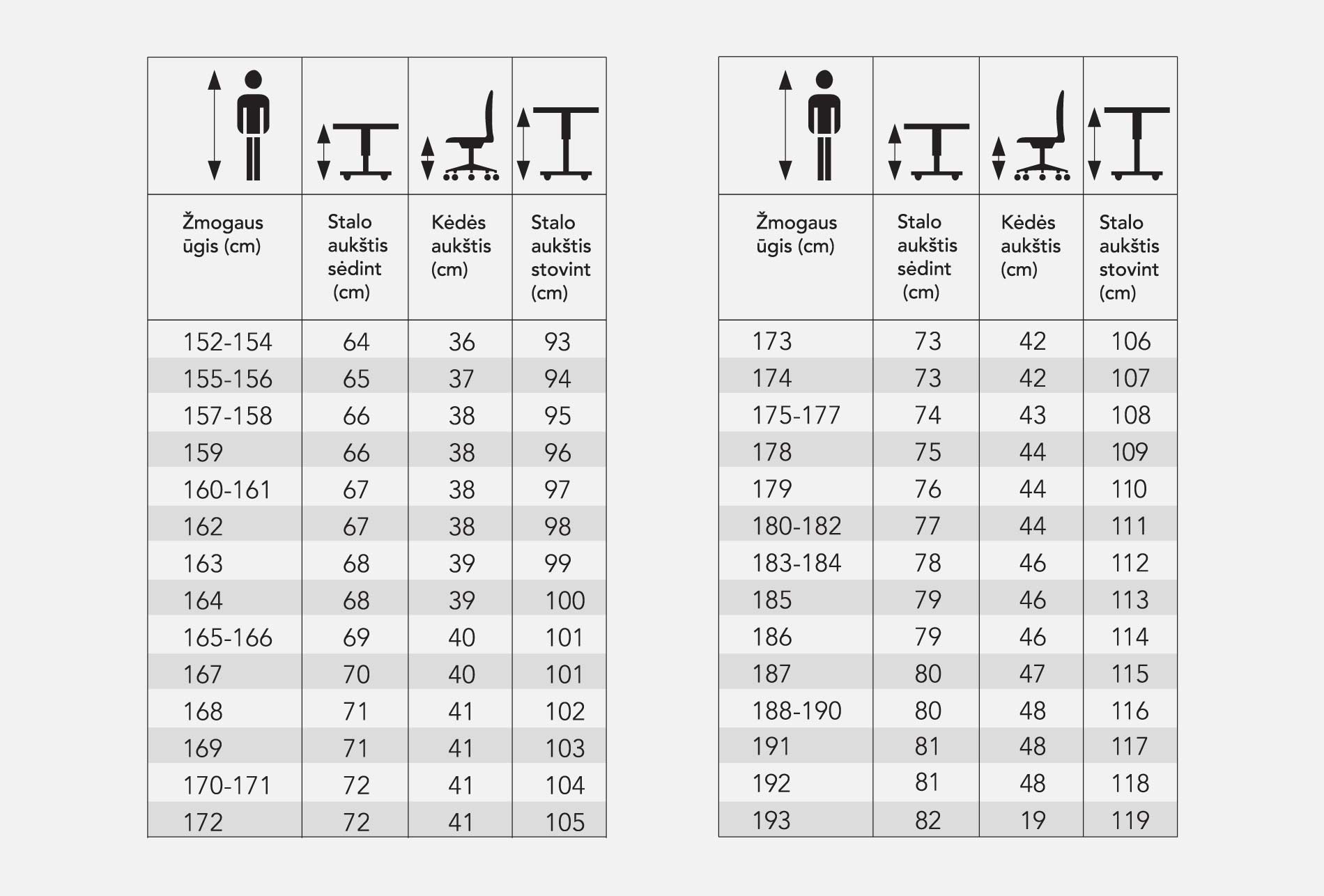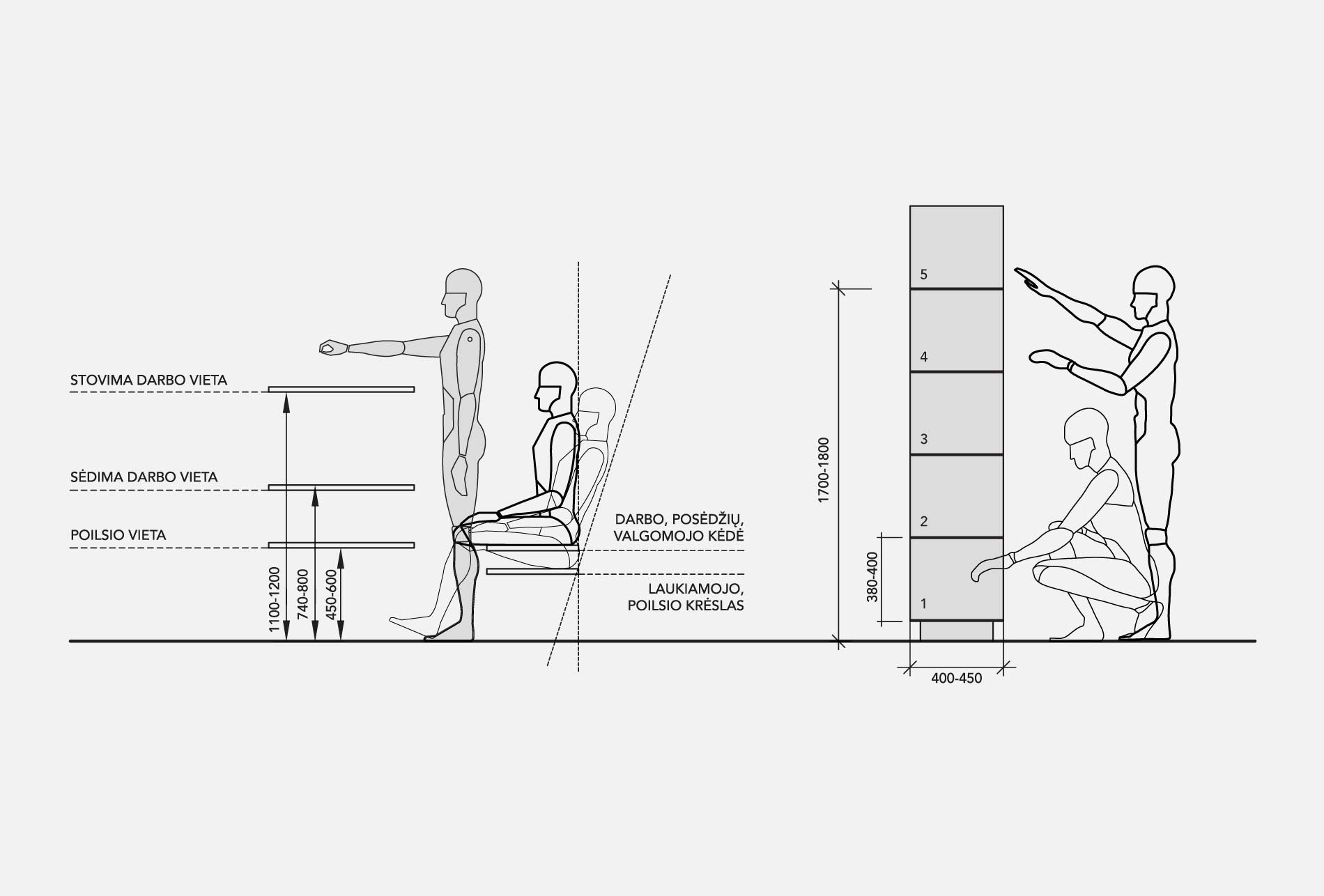 Lighting
- Proper workplace lighting may be either natural or artificial.
- Artificial lighting may be common, local, or combined.
Experts of "Ergolain" advise:
Minimum workplace lighting when working with a computer should not be less than 500 Lm.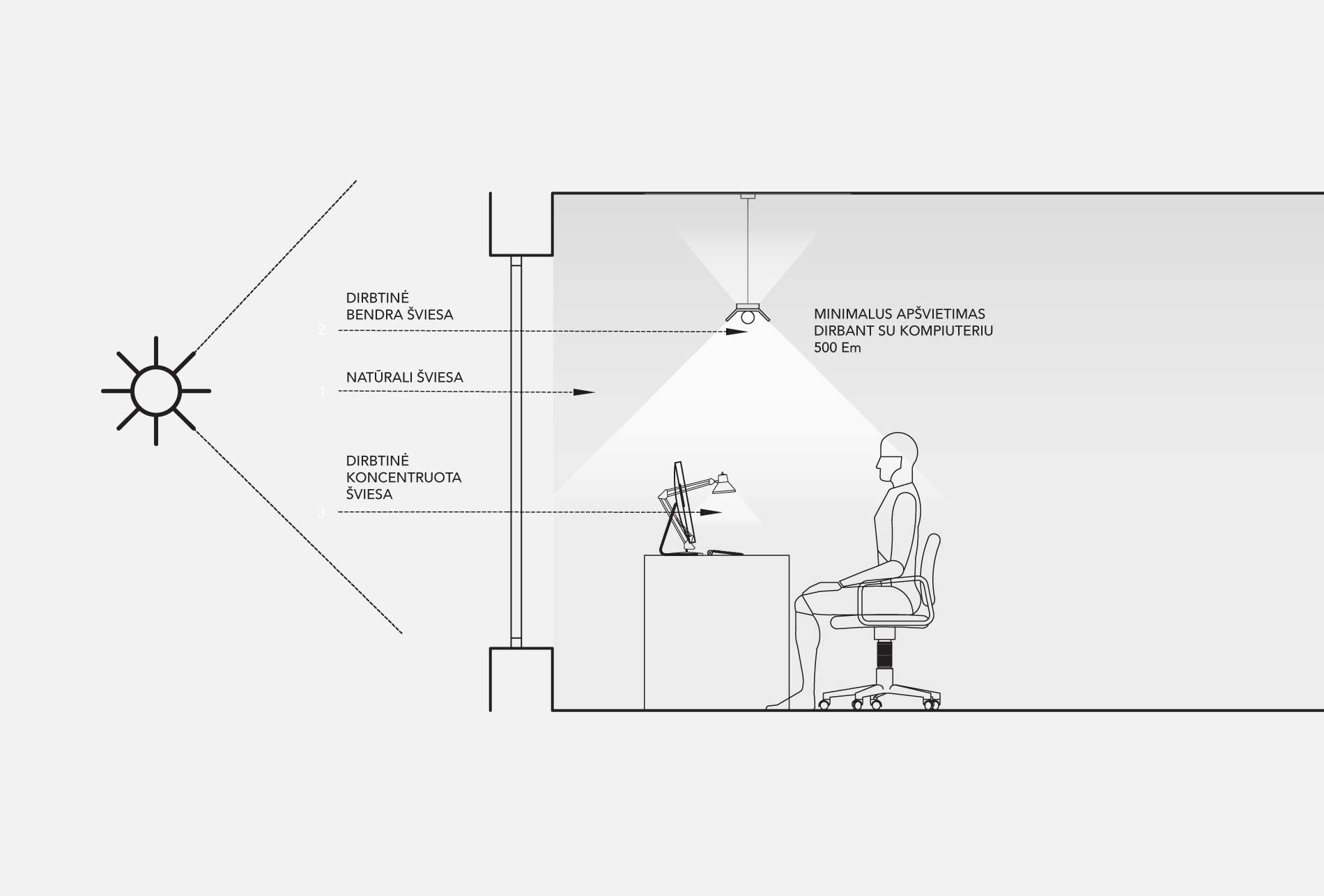 Acoustics
- With the help of professional assistance, it is possible to improve significantly a predetermined acoustics by a wise selection of furniture and interior solutions.
Experts of "Ergolain" advise:
Acoustics can be improved by using the interior decoration means (acoustic ceilings, acoustic panels for furniture) and mobile solutions (acoustic walls, partition walls, acoustic lamps, fabrics and carpets).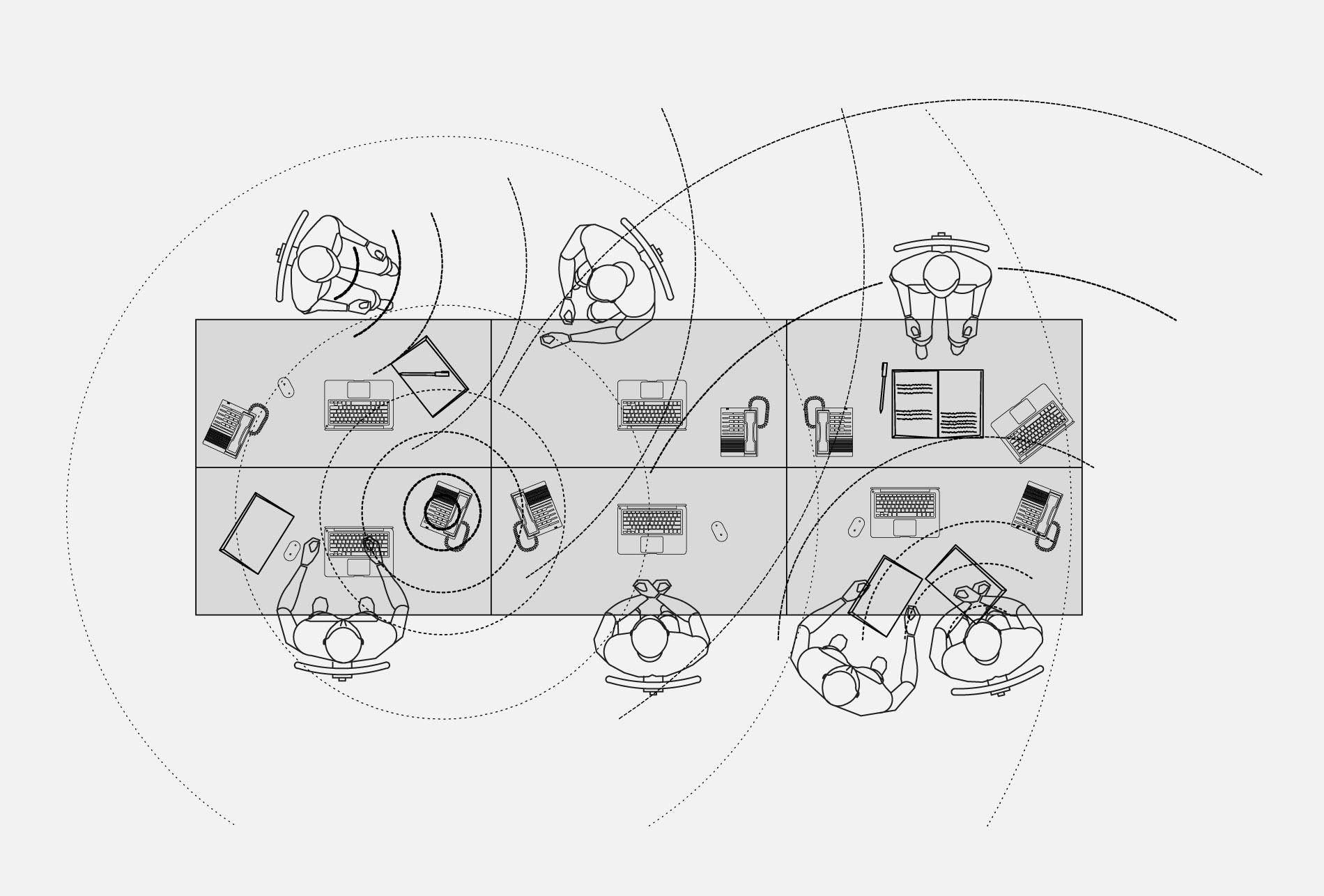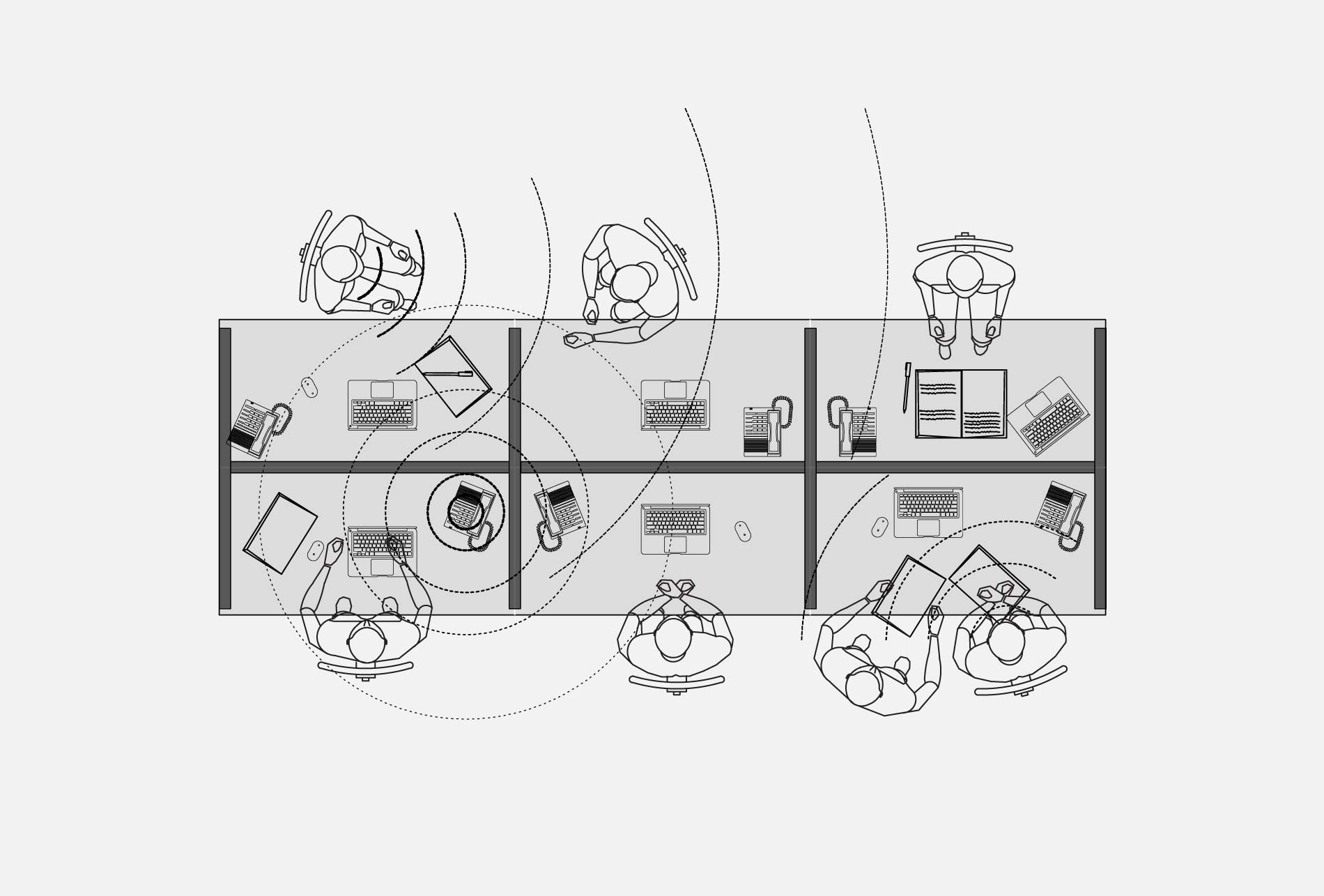 Social ergonomics
Social ergonomics is:
- Creation of cosy atmosphere in the workplace.
- Convenient layout of functional areas, furniture and tools in the workplace.
- Provision of suitable conditions for work and rest.
- Reduction of noise generated by the tools and other people.
- Ensuring of fresh air flows in the workplace.
- Absence of stress due to decision-making, excessive amounts of information, responsibility, emotional tension..
- Satisfaction with one's job
- Other reasons determining efficiency of an office employee.
Our experts know how to create harmonious and attractive working environment and also how to improve effectively the one already existing. We are ready to help you, please,
contact us.